Cars are everywhere. In fact, there are enough vehicles in the United States for every single person, including children and babies, to have one. While the country has enough cars for everyone, far too many people are unable to afford a reliable vehicle. With millions of Americans struggling economically through the pandemic, some humanitarians are finding creative ways to give back to their local communities.
Being in a position to help others is something many businesses have found the ability to do with a free car program for low income families. With a year that most are happy to leave behind, it's good to end it on a positive note. Check out these four heartwarming stories about businesses that have given back to communities in need.
Why Is Owning a Car a Privilege?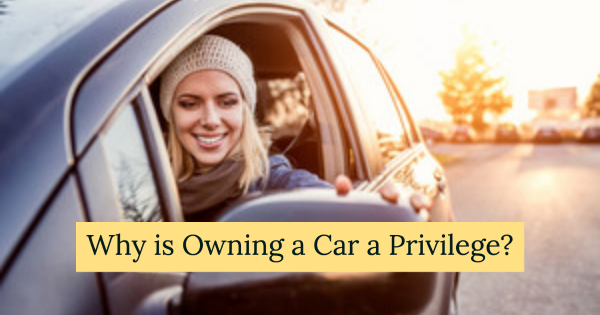 Driving is not a constitutional right. No one person has more right than another to be on the road, but many Americans don't consider driving, or even owning a car, a privilege. Being a car owner is something many take for granted, assuming it's a basic right for living.
Think about how much of your life depends on getting to the proper place at the proper time. Now imagine that you were not always able to count on getting to work on-time in the morning or that you might have to miss a doctor's visit for one of your children. Consider what it might feel like to not be able to get urgent care in the middle of the night if you would need it. For way too many American families, these exact conditions are their daily reality.
It doesn't matter whether you have the means to enjoy luxury vehicle rentals or you own a slightly beat-up used vehicle, you should consider yourself lucky to have a means of reliable transportation. When you have the means to own a car, you have freedom over your life that others lack. A free car program for low income families can make a world of difference in the lives of those most in need.
Santa Maria Car Dealership Giveaway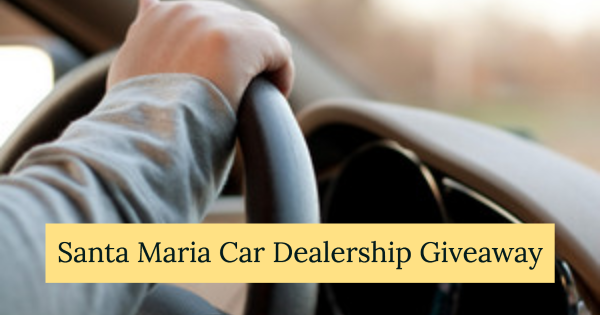 Holiday giveaways are popular among businesses throughout the season, with many offering gifts such as electronics, home items, subscription services, and food. Very rarely do you see cars offered as a holiday giveaway, but one dealership in Santa Maria decided to change that this year.
While not a traditional free car program for low income families, this giveaway is targeted at families in need. Event organizer, Ed Carcarey, had this to say about the giveaway: "Carmotive came to us and said, hey, what do you think? I have a car, it's beautiful, it's in great condition. I think this is a great year to give it away because frankly the year has stunk and this is a great way to end it."
The car is currently one of the attractions at the Santa Maria Town Center Mall, allowing entrants to see the car they're hoping to win.
When people win cars through a free car program for low income families, they can find themselves unable to keep it due to the taxes associated with it, not to mention car insurance costs of insuring a new vehicle. Fortunately for the winning family, Carmotive considered these issues and offered very generous solutions. Carmotive will be paying taxes on the car, as well as six months of car insurance, giving the family a true gift.
As Carcarey puts it, "That's the right way to give a gift. Costs them [the winning family] nothing out of pocket for this car, nothing."
Whether you're a car key locksmith, healthcare worker, or retail sales associate, this giveaway is open to any California resident 21 years of age or older.
Veteran Receives Donated Car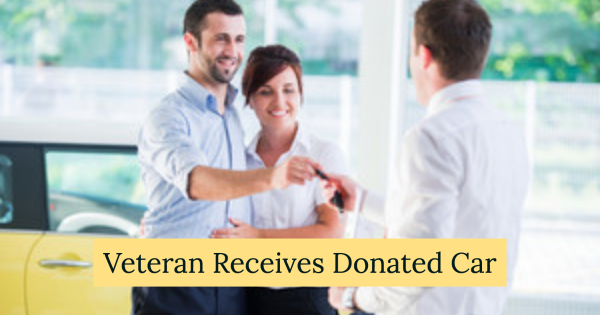 How many times have you worried about having reliable transportation to and from your place of employment? Even if you just had to deal with logistics following an accident that required a car accident attorney, you know how frustrating it can be to not have a vehicle when you need it. Unfortunately, this is a struggle far too many people have personal experience with, and one that one man in Reno, Nevada decided to do something about.
CoAuto has spent the last five years donating cars to a local veterans foundation Nation's Finest, formerly known as The Veterans Resource Center, and this year their donation is the largest car the company has ever offered. Owner of CoAuto, Vinnie Lucido, noted: "…when you have a veteran, or anyone for that matter, get a job or employment somewhere and you have to drive, and you can't get a reliable vehicle to do so, that is going to affect them, and their family and all the way down the line."
To help one lucky veteran in need this holiday season, CoAuto is able to offer this free car program for low income families car donation thanks to Reno resident, Kirk Bailey. He handed the pink slip to his 2006 Toyota Sequoia over to CoAuto as a donation. According to Bailey, his children are grown and he just doesn't have any need for a large vehicle anymore. What does he hope to gain from donating his car to a local veteran?
"Probably going to benefit from the feeling it gives me," he says. "Knowing that it is going to someone who needs it as opposed to making a few bucks off it."
The car is currently being held at CoAuto, where Bailey has been taking it for years for maintenance. Mechanics at CoAuto say the car has been well taken care of and is in excellent condition, making the veteran who receives this car a very lucky person indeed.
Free Car Given to Family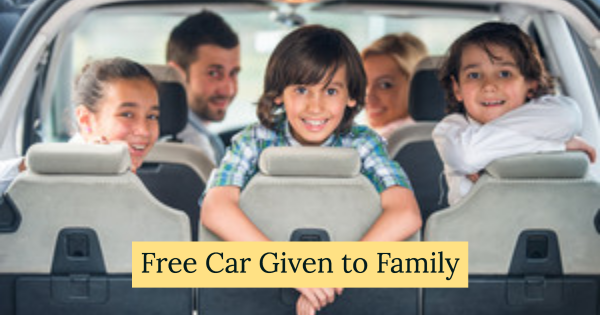 Chippewa Valley Mazda owner, Bill Bertrand, has been completing his 60 Days of Giving for the last nine years. As a sort of free car program for low income families, Bertrand donates a car to a community member in need. The recipient this year, Jo Ann Werlein, is beyond thankful for the gift.
As a mother to a young daughter with a disability, Werlein had been relying on other people to make sure her daughter was able to keep all of her appointments. Werlein often had to take her daughter, who was diagnosed with autism and Down syndrome, to speech and occupational therapy appointments in Eau Claire and Rochester, both a long drive from her home.
Rather than having to rely on transportation services or family members, Werlein will now be able to drive her daughter independently. With her free Dodge Journey plus $500 in gas, Werlein says, "It's going to be amazing because I don't have my own vehicle right now. I usually use my boyfriend's vehicle or if that's not available then I get a ride with my dad. My dad, he does a lot for us as well, too, but this is going to help out tremendously."
Bertrand not only donates a car in December, his dealership also donates a car to a family in need in January. He says, "The fact that you can take and put a vehicle into the hands of somebody who needs it the most in the community is probably the most heartwarming piece of it. Oftentimes, this is the lift-up people need so that's the exciting part."
Bertrand and Chippewa Valley Mazda are currently accepting nominations for their next free car recipient.
Nonprofit Hosts New Car Giveaway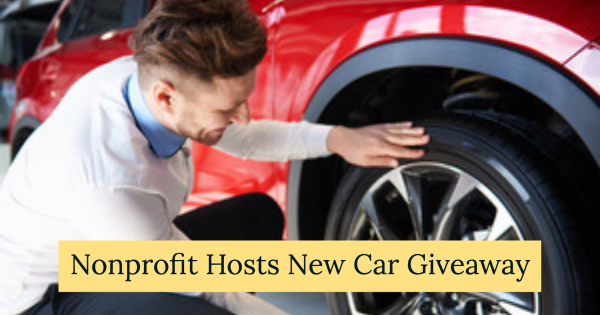 EveryoneEatz, a nonprofit in Plano, Texas, is planning a major holiday giveaway. Ram Mehta, the founder of EveryoneEatz, had altruism instilled in him from a young age through his mother. He also owns In-Fretta Pizza in Plano, and had made a promise to his late mother when his restaurant opened that he fully intended to keep when.
He said, "When I was opening the restaurant she asked me to put a sign outside…she was a very giving lady…that if someone can not afford it, it's free. No questions. No judgments. So we've had the sign outside for two years." While Mehta has been helping his community for years, he knew that this year, there were more North Texans in need than ever. He had to close one of his restaurants as a result of the pandemic, but that did not keep him from providing food and comfort to members of the community.
As the community continues to struggle, many have turned to a temp agency to help them secure any type of employment during this time. At this point, any income is better than none, and families are in great need of financial security. Mehta said, "I realize the need is more than ever. People who had good jobs, they lost them. They're struggling."
He's been hosting free food distributions within the community and is doing even more good with his giveaway event in December. EveryoneEatz is planning to give away 2,000 meals, 1,000 toys, hundreds of shoes, dental kits, and face masks. They will also provide a free car program for low income families with a car giveaway as part of their December event.
Additionally, free COVID-19 testing will be available at Fenton's Dance Factory. At the event will be EveryoneEatz members and volunteers and some Dallas Cowboy players who will help distribute meals. Community members can also look forward to a DJ, live performances, and free photos with Santa.
Mehta has no plans to stop giving back after the giveaway event. He says, "Humanity and karma is what we believe in. I am from India and as you do good, you get good. Don't expect anything back but when you do good it makes you feel good and God is there for you."
What Can You Do to Help?
Inspired by these stories of generosity? While you may not be able to start your own free car program for low income families, there are a number of ways in which you can help contribute to your community.
If you have reliable transportation and some extra time, consider volunteering at your local church or community center to help people get groceries, meals, medications, and more by driving your car. You can also take people in your area to doctor's appointments, job interviews, and any other important events that can help them when they are most in need.
Maybe you don't have a car or don't have one you can use for deliveries. In this instance, you can volunteer at local charities that do offer a free car program for low income families. You can also volunteer your time at a food bank. If possible and with great caution for everyone's safety, you may want to consider visiting elderly people in nursing homes and spending an hour reading to them. Sometimes a smile and knowing that someone cares goes farther to brighten someone's day than you could even imagine.
Organize food drives, collect books for local families with small children, or collect basic household items like paper towels and hand sanitizer to donate to those most in need in your community.
Of course, if you have a car that you no longer use or want, you can do your own free car program for low income families. Maybe you know a young family at your local church that is struggling to make ends meet. If you don't know anyone who needs a car, you can always donate your car to a local charity. Additionally, you can reach out to your local Ford dealership and ask if they receive donations. It is important to note that many people decide to donate a car hoping for a nice big tax deduction, but you may be surprised to find out the average deduction is about $500 per vehicle.
According to the Internal Revenue Service, a car is deductible if it is:
Of a significant use to the charity, such as using it to deliver meals.
Worked on by the charity with improvements that are meaningful, not just a new paint job.
Donated to a family in need by the charity.
If you have any questions about the legalities of donating your car, consult with a local law firm.
As the year comes to a close, many are looking forward to the hope that a new year brings. If you are in any position to help, doing so could make a huge difference to families in need. With things like a free car program for low income families, donating clothing items, or delivering meals, there are numerous ways for you to get involved in helping those less fortunate than you.